Air Conditioner Brands Stocked, Supplied and Installed
Samsung Air
Samsung Air are nationwide importers and distributors of Samsung and Alliance Air products for both domestic and commercial use. Our branches and warehouses in all major metropolitan areas ensure that when you buy our products, you won't be left in the lurch in years to come.

Infinity Air
Infinity midwall air conditioners are the most common air conditioning units found in the industry. Aircon Experts provide the best quality midwall units for any business or privately owned property for the most competitive prices.

Midea Air
Midea midwall air conditioners are now available at very competitive prices.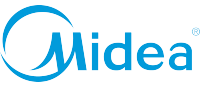 Alliance Air
Alliance Air is a range of air-conditioners launched by Samsung Air throughout South Africa to complement their range of Samsung air-conditioners. Including such products as Mid-wall Split units, Cassette Split Units & Portable Aircons for home use. Alliance Air is a top-quality, competitively-priced range of products that enjoys the same proven back-up and product-delivery service that has already built the Samsung brand to a pre-eminent position in South Africa.

Products
|
Room Size Calculator
|
Get a Quote
|
Installation
|
Delivery & Distribution
|
Guarantee & After Sales Service
|
Contact Us